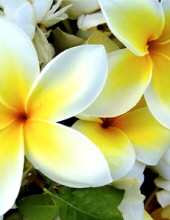 Obituary for Nancey A. Fox
On April 9, 2019, Nancey Ann Fox (Johnson), loving wife, mother, and grandmother, passed away surrounded by family, at the age of 68.

Nancey was born on July 7, 1950 to Ben and Grethe Johnson in Auburn, WA. She spent her childhood in Auburn, and at the age of 3 she won the title of Kiddie Karnival Queen, a fact that she was always proud of. She attended Auburn Senior High School and graduated in 1968. From there she took business classes at Peterson's School of Business.

Her real adventure in life began in 1972 when she met John Fox. The two quickly fell in love and married on August 25 of the same year. Eventually they welcomed a son, John "Dave" Fox, and a daughter, Lori.

Through the years, Nancey enjoyed being with and caring for her family, crafting, playing and calling Bingo, watching movies, reading, quilting, and she had a huge love for music, mostly 50's and 60's rock and roll.

Besides her husband and children, Nancey was especially close to her sister, Nina; her mother, Grethe; and her best friend, Janice. All of whom she shared a lot of her happiest times with.

She is survived by her husband, John; son, Dave; daughter, Lori; daughter-in-law, Kris; her grandchildren, Josh, Emily, Alexis and Xander; her brother, Jerry; along with many other members of her extended family.

Nancey once wrote: "Family is the most important thing in life. It gives you a sense of belonging and stability wherever you go. But mostly it's about love." The love and care she had for those closest to her is the legacy she leaves behind.

A Celebration of Life will be held for Nancey on May 4th at 1 pm at Mcmillan Grange Hall. 12600 Washington 162, Puyallup, WA 98374. Anyone wishing to celebrate and remember Nancey is welcome.